If you have NOT booked with PAWS'itive Pals Dog Training before, you MUST complete the REGISTRATION and the TERMS and CONDITIONS the first appointment you book, you may bypass these questions when returning.
ALL NEW CLIENTS (with the exclusion of BASIC OBEDIENCE Tracks are required to start with a Peaceful Integration (click the bold "peaceful integration" with the underline.
All clients, and clients we haven't seen in the past 90 days, must book this service so we can evaluate your pet's behavioral needs to place them in the optimal environment.
If your FurPal has already integrated with a pack, then you already know which services you need :)
Basic Obedience is where the effective communication begins. What sets us ahead of the pack? At PAWS'itive Pals dog training we work with the physiology and instincts of our canine companions using paws'itive reinforcement. In our basic obedience course you will learn how to train vocal commands of: Sit, Down, Stay, Come, Watch Me, Leave It, and Loose Lead Walking. We use real-life scenarios to test the skills that you and your fur family has learned.
We believe that "The dog does it the homework," with that being said, if you do your part (40 minutes a day) and your pal is not ready for their final exam, then the two of you will be "rolled over" into the next 6 week course. At PAWS'itive Pals we understand that our companions don't always have the same history or learning curve. When we say you have graduated, we want to be sure that your companion preforms the tasks, is manageable in crowds and can accompany you on your errands through town.
Class are offered Monday and Thursday evenings and Saturday mornings. PAWS'itive Pals classes are on the same track, so even if you are busy on one of the Monday class nights, you will have two more opportunities that week to catch the lesson and not fall behind.
Classes are for ALL skill sets. ($230)
CLICK HERE to choose your Class.
Daytime Socialization Classes
Does your pal need some extra exercise? A place to go and work on their basic and advanced obedience skills while you are at work or away? Let us entertain and train your pal!
ALL NEW patrons are required to start with a Peaceful Integration.
We offer this service at a variety of times to accommodate your schedule:
FULL DAYS ($35)
Monday-Thursday 7:30am-5:30pm CLICK HERE to book this service.
Friday 7:30am-5:00pm CLICK HERE to book this service.
HALF DAYS ($20)
Monday-Friday 7:30am-12:00pm, Monday-Friday 12:30pm-5:00pm Saturday-Sunday 8:30am-1:00pm CLICK HERE to book this service.
For those that take your pal everywhere we have a NEW service just for you!
For those that want to beat the heat and have us wear out your furfamily we have a NEW service just for you.
You can even book this service while you are on your way. Show up at the top of the hour and return before 2 hours is up, and pay only $15. If you can't make it back in time, or wanted to extend your pal's social time, all you pay is the regular rates of Daytime Socialization Class.
ALL NEW patrons are required to start with a Peaceful Integration.
To book this service CLICK HERE.
Daily Check In/DSC Pick Up Drop off
Are you leaving town and want your pal to have some human engagement and affection, or perhaps you just need your pal(s) fed. PAWS'itive Pals is licensed, bonded and insured, and can help you out while you are away. ($25/visit)
If you are within 10 miles of our facility you can add our business to your contact list. We will spend 15 minutes giving your pal some affection and their food, or pick them up to spend the day with us at Daytime Socialization Class, and we will return them home at the end of the day. ($15/pick-up or drop off with a Daytime Socialization Class.)
CLICK HERE to book.
Are you leaving town and you want your fur companion(s) to have a warm and inviting retreat to stay, consider PAWS'itive Pals Dog Training for their playcation.
Our warm and inviting semi-private PAWdocks are well insulated, painted, with hardwood flooring and provide both indoor and outdoor safely secured yards.
Every night stay includes 2 fifteen minute human engagement periods—-and you as the furrent get to choose what we do with your pals, may it be a walk, a game of fetch, or cuddles. We believe that your dog's behavioral health depends on contact with humans. Starts at $40/night.
While they stay you can even book the full experience of daytime socialization classes at a discounted rate. (Every first two night stay includes a 1/2 day of play.)
ALL NEW patrons are required to start with a Peaceful Integration.
CLICK HERE to book regular days.
CLICK HERE to book holidays.
At PAWS'itive Pals we understand that not ALL dogs have the same skill set, let us help your pal develop some healthy social skills to engage properly with people and other dogs. We offer this course to those pals that need that extra effort, training and management. These classes are offered 4x each week, of which your pal can partake in 2. On Tuesdays and Thursdays we use our reliable pal pack members to train your pal the manners they need. ($65)
ALL NEW patrons are required to start with a Peaceful Integration.
CLICK HERE to book.
Do you not have the time to drop off and pick up your pal, but still want them to have an engaging day with the #palpack?
If you live within 10 miles of the facility, and are on route we will help you get your pal to school. ($15 per pick up and delivery) with a full Daytime Socialization purchase
Tuesday and Thursday you can choose to meet up at Alta Sierra Market at 9:30am and 5:30pm ($5)
Wednesday, and Friday at Alta Sierra Market 6:45am and 5:45pm ($5)
Saturday and Sunday Alta Sierra Market 8:00am and 4:30pm ($5)
Please submit a "CONTACT US" with your special request, be sure to include your dates and times.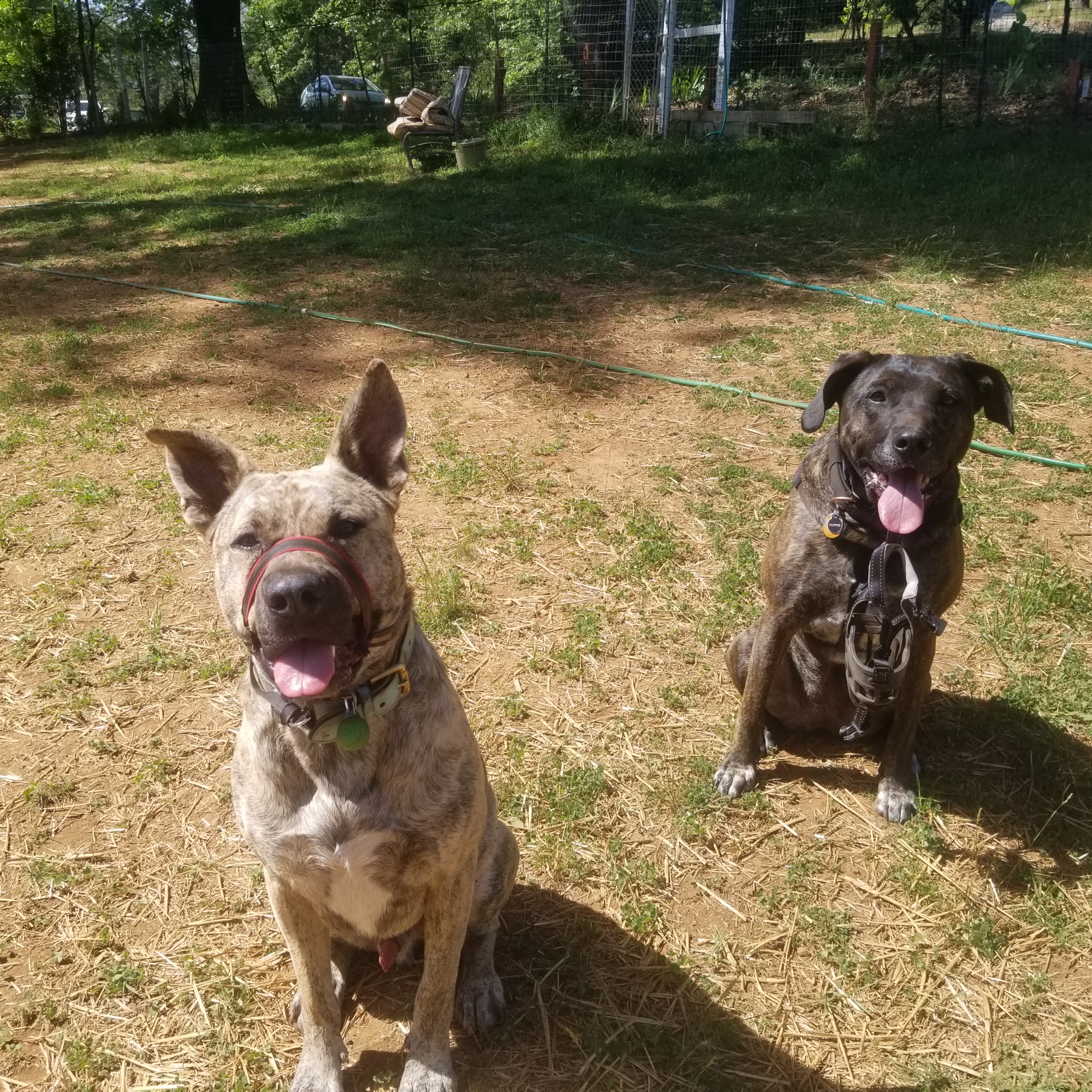 Sometimes there are extreme circumstances that require a little more training.
Sometimes group classes cause anxiety for the owners.
Sometimes you need something that just fits your busy schedule better.
We want to ensure that our #palpack patrons can be served and have their needs met.
1:1 Training is a 50 minute training session with a 10 minute cushion to ensure that you and your pal understand the task at hand. During the session you will work on two separate skills. The choice of this service in the facility does require a "Peaceful Integration" to be completed prior to your first 1:1 Training so we can evaluate the needs of your companion and create an IEP (Individual Educational Plan) for you.
These classes are offered throughout the week ($65)
CLICK HERE to book your 1:1 Training in the facility.
We also offer this 1:1 Training in your home. We will help you and your pal learn amazing techniques in the comfort of your own home. ($85) Additional charges of $1/mile if your are outside our 10 mile service radius. Please register and submit a "CONTACT US" to arrange this training.